Artmoney artist from today - 16. JAN'2018
I have decided to join the Artmoney artists group❤️
Do you know what Artmoney is? This is truelly a brilliant concept!
Please read more and see my Artmoney under menu tab "Artmoney"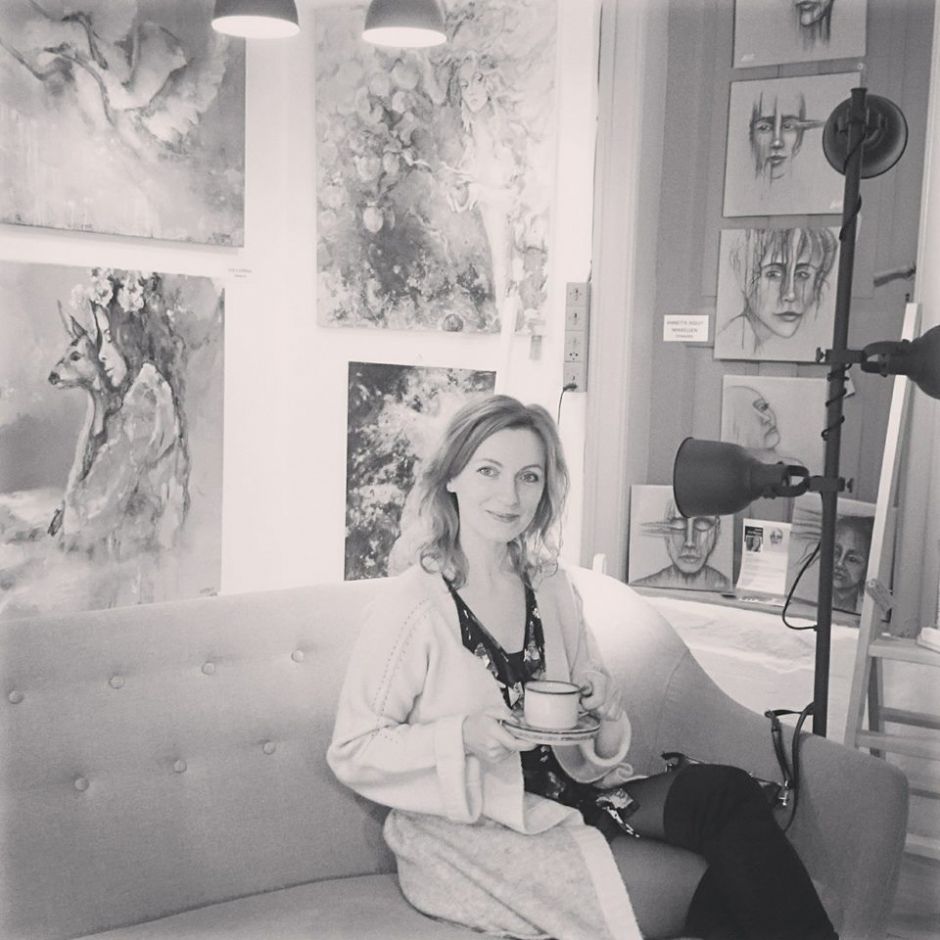 It was the really nice and well-visited exhibition opening in Mal Ravn Art Gallery and we have already a good plan for cooperation in the future with start in 2018.
I wish you all a really nice December - time of preparing and expectations of magic to be happened
The magical Christmas season and it's cozy winter events are on the way, such as a small international art exhibition in MalRavn Art Gallery "Life is a Fairy Tail", were I participate with my paintings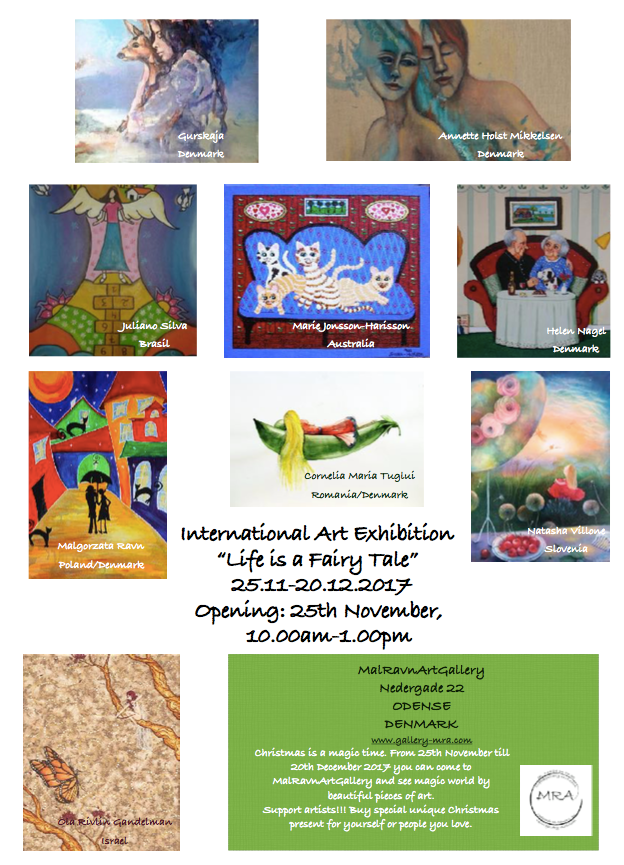 Are you inlove?
Are you inlove in one of my painting, but it's already solgt?
Are you looking for an original and unique preasent? Look in rubric "Art Prints"!
Furthemore I am happy to represent some new paintings of Charlie Chaplin - enjoy!
I do inded :)
Good autumn!
Are you still in summer mood? I am for sure! This why...
.
.. you can win one of these t-shirts. It's absolutely free to participate and a good chance to win.
Please, see details and participate her, on my Facebook page: